VOLVO ENTHUSIASTS CLUB Events
Latest News
THE VEC National Gathering 2021 great to get out finally!
The Volvo Enthusiasts Club National Gathering 2021 was on Sunday 19th September at Apley Farm Shop, Nr Bridgnorth, Shropshire was a great day out good to see so many members family & friends.
FOR MORE INFORMATION ON ANY CLUB EVENT CONTACT vec.volvo@gmail.com
The Volvo Club of British Columbia newsletter September 2021
Articles and news from our classic Volvo friends in B.C.
Please click link to view PDF newsletter opens in new window.
At the shows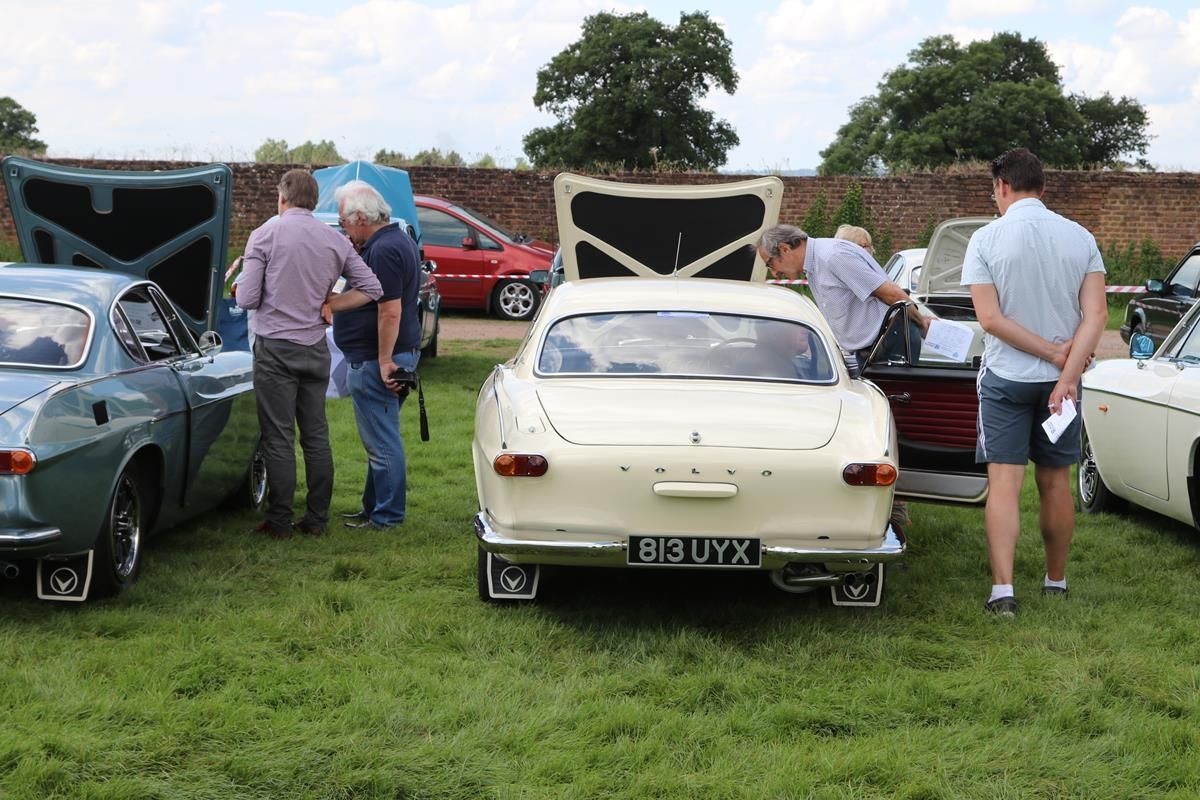 Views from some of our friendly & famous outdoor meets.... come along as soon as you can!
2021 EVENTS AT A GLANCE
Coronavirus Pandemic
As a club, we have a duty to behave responsibly to our members, and to the wider public, and we are mindful of the demographic of our hobby, and that we have many older members with underlying health conditions. We urge all our members to follow the official advice, self-isolate if told to do so and take every precaution to stay well. Hopefully, we will all meet again in good health when the current emergency is at an end, and be back on the road in our Volvos. In the meantime, Stay safe!
VEC Forthcoming Club Events - Dates for the Diary
Please note: We will try to keep our Forthcoming Club Events pages up to date. Many Events have already again been postponed or cancelled due to the continued Coronavirus pandemicClub Facebook Page Volvo Classics.
19th September 2021 - VEC National Gathering - Apley Farm shop see above details.
25th-26th September 2021 - "Volvo Klassieker Beurs 2020" (Volvo Classic Fair) Rosmalen, Holland.
12th-14th Nov 2021 - Lancaster Insurance Classic Motor Show 2021- at NEC Birmingham - Club Display
2022 DATES ALREADY CONFIRMED
18th -20th March 2022 Practical Classics Car & Restoration Show at the NEC Club Display
14th & 15th May 2022 - "Marches Transport Festival & Spring Food Fayre" in Ludlow Castle - Club Display
5th June, 2022 - "Volvo Enthusiasts Club National Gathering" - Venue to be confirmed
9th/10th July, 2022 - "48th Powderham Castle Vintage Vehicle Gathering", near Exeter, Devon - Club Display