Volvo Enthusiasts Club at the Practical Classics Car & Restoration Show 2018
Back to adverts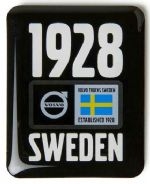 It is with great pleasure that we once again take a stand at this years Practical Classics Car & Restoration Show, having attended as a Club ALL the previous shows since is conception.
This year's show will start our year of celebrations to commemorate the 90th Birthday of Volvo Trucks founded in 1928.
Our Club Display will feature what is believed to be the oldest Volvo Truck in the UK which was recovered from a Cornish hedge in 2015. It has since then been in store awaiting restoration.
During the show Members of the Club Display Team will dismantle the 1953 Volvo PV834 Light Truck in preparation for a total rebuild, which will commence as soon as the show finishes.
Also on our display will be a collection of Volvo Cars which have undergone a restoration by Members or are in 'as original' condition. This will include the 'original' TV Saint car, a 1962 P1800 which was driven by the late Sir Roger Moore in the TV Series 'The Saint'. Owned and restored by our Club Founder Kevin Price, this vehicle was winner of Practical Classic 'Restorer of the Year' and the 'Golden Spanner' in 2014.
Other cars on display will include Matt Stadden, our Club Chairman & Hereditary Founder's 144DL which was featured in Practical Classics 140/240 Buyers Guide in 2017 plus Alan & Pat Origills award winning Volvo 480ES and Andy Marshall's recent acquisition from Sweden, a PV544.
We look forward to seeing you all at this year's Practical Classics Car & Restoration Show on the 'Original' Volvo Enthusiasts Club display – Stand 5-765 in Hall 5 where a warm welcome is guaranteed – See you all there. www.volvoenthusiastswclub.co.uk
Tel: 07519954151
Email: vec.volvo@gmail.com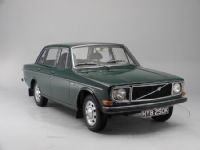 Matt Stadden's 144 DL
Alan & Pat Origills award winning Volvo 480ES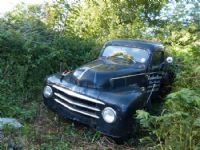 the 1953 Volvo PV834 Light Truck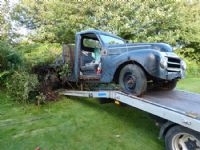 out of the hedge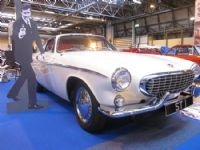 'original' TV Saint car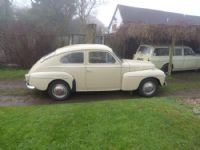 Andy Marshall's PV544