Manchester Classic Car Show 2017 at Event City
Back to adverts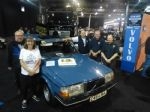 Our display at this year's Manchester Classic Car Show held over the weekend of the 16th & 17th September, 2017 was without doubt our very best display at this show so far, thanks to the support of Volvo Truck UK who kindly brought along two of their trucks to help us celebrate the 90th Birthday of Volvo and 'Jakob' the first car produced in April 1927 and also the 50th Birthday of Volvo Trucks in the UK.
The centre-piece of our Club display were the new limited edition Ailsa FH16 truck, being Number1 of only 50 trucks to be produced. This was accompanied by Volvo's F86 Tractor Unit from 1967, which was the very first Volvo truck to be imported into the UK by Scottish entrepreneurs Jim McKelvie and Jim Keyden who set up 'Ailsa' the UK Volvo Truck Importers in 1967 – hence the name given to the Limited Edition FH16 produced to celebrate 50 years.
Joining the Volvo Trucks in a special memorial section of the stand was Kevin, our Club Founder's 1962 P1800, which along with various props etc celebrated the work of the late Sir Roger Moore, who did earlier this year, portrayal of The Saint alias Simon Templar. Kevin's car was used in the very first episode of the TV Series in 1962.
Other Members cars helping to celebrate Volvo's Birthday were Sean Skeet's recently purchased lovely original Volvo 245DL which was previously owned by Royal Navy Commander who purchased the car new from Volvo London Export and Diplomatic Sales in Mayfair, London in August 1985. As the owner was stationed at S.H.A.P.E. (Supreme Headquarters Allied Powers Europe) in Mons, Belgium, the car was officially exported to Belgium in mid August 1985. The car was then re-imported following his return to England.
Volvo 940 owned by Cath and Steve Cropper. This was one of Volvo's last RWD and 'Red Block' engine cars – often referred to as the last of the 'Real Volvo's'.
Matt Stadden, our Chairman and Hereditary Founder recently purchased very rare 1983 Volvo 360GLT, which has only covered 10,000 miles from new. This must be a unique example.
Alan & Pat Orgill brought along 2 of their cars, a 2006 C70 Convertible and1993 Volvo 480ES which recently took the couple to Sweden for the 90th Birthday celebrations at VROM, which is an annual event centred around the Volvo Museum and Factory. At the meet Alan and Pat's 480 won 'Best 480' attending, the trophy and various other items collected being displayed in the cars luggage area.
Final vehicle on display was Treena and Kerris Price's Pedal Car and Teddy, a model of Volvo's first car 'Jakob', a 1927 OV4.
On the Saturday afternoon of the show, a Birthday celebration took place for visitors etc, with Birthday Cake, nibbles etc which was very much enjoyed by those who attended.
Many thanks to all those who helped and made it possible, particularly Volvo Truck UK for their support, Andy Rouse and team for once again organising a great show and finally all the many visitors and Members, old and new who came along to show their support for us the 'original & official' Volvo Enthusiasts Club founded in 1989
In all, a great show for the 'original & official' Volvo Enthusiasts Club, who continue to produce professional displays at all the major classic shows.
See you all at the NEC Birmingham for the Lancaster Classic Motor Show in November where we will again be celebrating 90 years of Volvo and Bristol Restoration Show where we will be rebuilding 2 Classic Volvo's, a 1962 P1800 and a 1965 PV544 ex Rally Car over the weekend plus demonstrations of working on Classic Volvo's
See you all very soon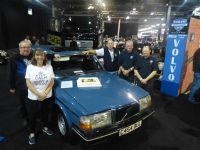 2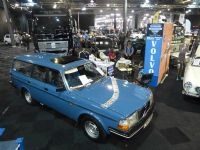 1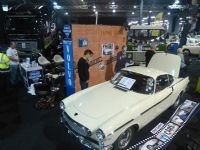 2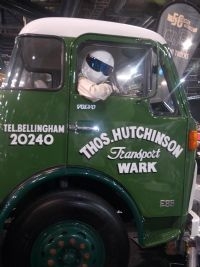 3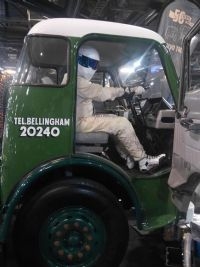 4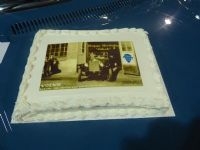 A Birthday!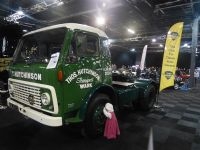 Volvo's F86 Tractor Unit from 1967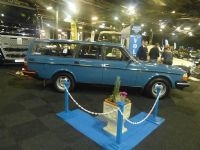 245DL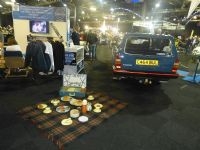 8
50 years of Volvo Trucks in the UK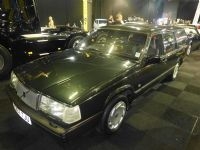 10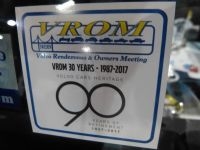 VROM http://www.vrom.org/About-VROM/
Best 480
Awards for the 480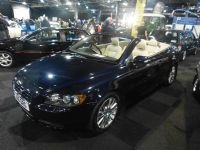 2006 C70 Convertible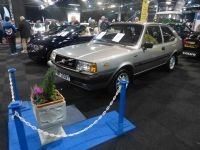 1983 Volvo 360GLT rare low mileage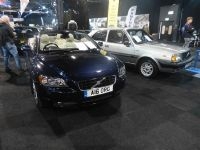 a good turnout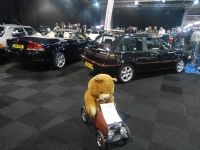 Volvo's first car 'Jakob', a 1927 OV4 model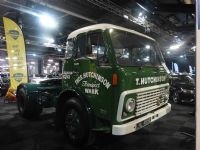 Volvo's F86 Tractor Unit from 1967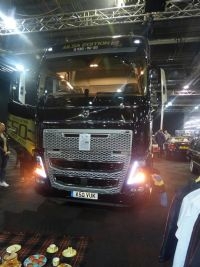 Limited Edition FH16 produced to celebrate 50 years of Volvo trucks in the UK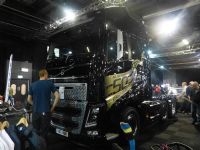 Limited Edition FH16 produced to celebrate 50 years.