First Members Day Out of 2016
Redwings Sanctuary Flying Horses Meet - January, 2016
Back to adverts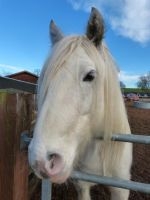 Volvo Enthusiasts Club – Flying Horses Meet - January, 2016
What a great day out!
Our first Members Day Out of 2016 was held as usual, as an informal meet, at Redwings Horse Sanctuary, Oxhill, near Straftford upon Avon.
Resident at the Sanctuary is 'Dylon', a pony the VEC has supprted for a number of years and is one of the reasons we meet here each year to pay for his adoption and see his and other residents progress.
Joining the VEC Members were once again our friends from the Volvo Tuning Club and with their support we were able to offer an additional 'Road Run' and visit to the Midland Air Museum.
Complimentary tea and coffee courtesy of the VEC drank and a look around the Redwings site, plus look at Dylon, it was off for the 15mile ish run over to Coventry Airport and the Midland Air Museum.
Here Members were able, with special permision gained from the owners, to drive their cars into the Museum Outdoor Exhibition Area and park their cars along side the many aircraft exhibits – a great photo opportunity!
Members again were once again able to partake of complimentary Tea and Coffee thanks the VT Club in the warmth of the Museum Cafe, while the brave endured the cold and took photographs in various locations. Stu – (Chief Parking Attendant) Mills, our FWD Volvo and Tuning Cordinator was as usual in his element organising cars in various positions for some great photo opportunites – Thanks once again Stu, you really have missed your vocaton with NCP!
While photo's were being taken other Members of both Clubs took to opportunity to look around the exhibits, including boarding the Flight Deck of an Avro Vulcan Bomber, how 5 crew managed to work in such a small space is pretty amazing – What a shame the last Airworthy Vulcan that we saw in flight last Summer at Throckmoreton Air Show has now been grounded. Keep an eye on Club events, we hope to visit the Vulcan at Wellesbourne seen in Guy Martin's 'Last Flight of the Vulcan' program which can still fast taxi's down the run way, for a visit and look on board in the near future.
Many thanks to Kevin and Stu Mills for organising a great day out. Thanks also to all those who braved the cold and came along to support the event and to the staff and volunteers at the Redwings Horse Sanctuary and the Midland Air Museum for making our visits a great success. See you all again real soon. A video of the day including the Road Run can be seen on the Club website and also on You Tube in a video of the day produced by Stu. See YouTube: https://www.youtube.com/watch?v=is0FVqd7pVw
Lots more Photographs of the day on our Facebook Pages! https://www.facebook.com/pages/Volvo-Enthusiasts-Club-UK/1585392161710994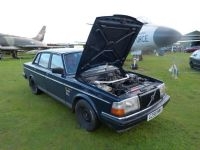 1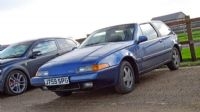 480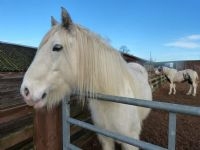 Dylan 'our horse'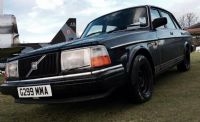 240
5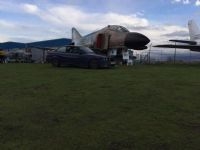 6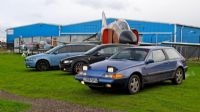 6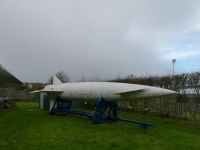 fuel drop tank
cockpit
Avro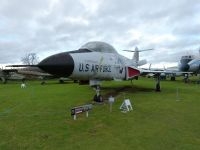 USAF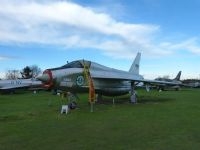 Lightning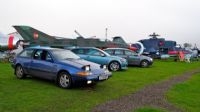 Redwings day out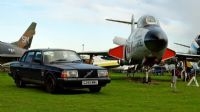 14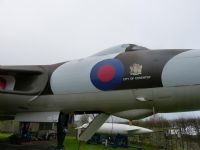 City of Coventry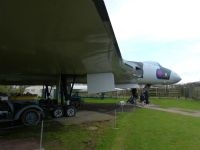 15
16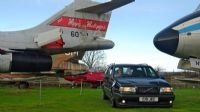 17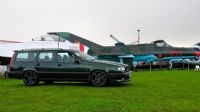 850T