Nortrhern Day Out 11th October 2015
Back to adverts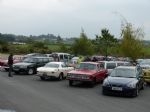 Volvo Enthusiasts Club – Northern Day Out, 2015
What a great day out!
Over 25 Volvo's and other Members Cars assembled at Rheged near Penrith, just off Junction 40 of the M6 in Cumbria, for this year's Northern Day Out, an annual event which this year took place on Sunday 11th October.
Once again we were joined by our friends from the Volvo Tuning Club for this event plus other Volvo owners, who we hope will join the club soon.
Due to there being an Antiques Fayre also being held at Rheged, we had been asked to use the lower car park, which soon filled up with Volvo's of all models.
At about 12.30 a convoy of Volvo's headed towards the A6, the old road North from England to Scotland before the M6 was built.
Kevin had done his homework and had, the previous Monday when up checking the route etc found our first point of call, the Jersey Ice Cream Farm, where Members took refreshment of Tea/Coffee or the wonderful ice cream or all flavours, compliments of the Club. Absolutely excellent!
Outside Stu Mills, our VEC Tuning and FWD Technical Co-ordinator and Volvotuning.net Events Co-ordinator was busy getting cars into position in the Car Park for a Club Photo Shoot – Stu, you missed your vocation; you should have worked for NCP!
Following refreshments and photo's, the convoy moved on to the top of Shap Fell, notorious prior to the building of the M6 for vehicles being stranded during the bad winters. Pulling into a large lay-bye to accommodate all the cars before the decent of Shap, Stu and Kevin went off to find a vantage point to film the convoy going past. This can be seen on the Club website and also on You Tube in a video of the day produced by Stu.
See You Tube: http://youtu.be/30H2jz_3N1Q
VEC and Volvotuning.net Convoy with original exhaust sound track
Another quick regroup in a lay-bye just outside Windermere and the party split into two groups to drive up to the Kirkstone Inn and the Pass. One group took the 'Struggle' route, a 1in 4 narrow road, that really tests your motor and driver! The other group taking the usual tourist route over the pass, still quite a climb.
Both groups of Volvo's and other members cars finally meeting up in the Car Park of the Kirkstone Inn – the highest inn in Cumbria for a well earned late lunch and more time for Members to chat Volvo and get to know each other.
It was soon time for everyone to leave and make their way home.
A great day! Thanks to all those who came along and to those that didn't, you missed a cracker of a Volvoing Day. – looking forward to next year!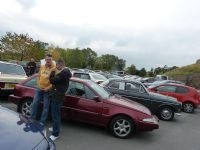 27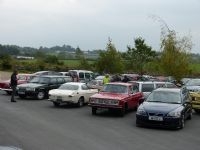 Northern Day Out, 2015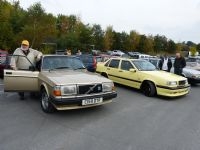 Sunday 11th October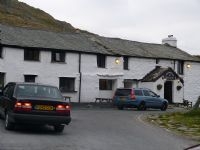 Kirkstone Inn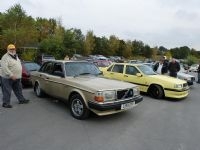 Rheged near Penrith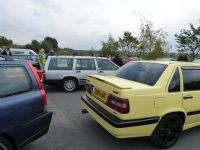 Volvo Posse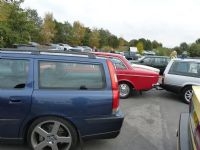 All Volvo's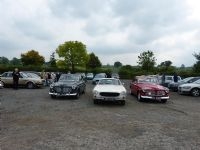 Kirkstone meet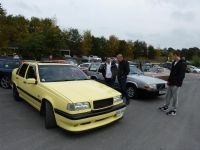 VEC & Volvo Tuning Club
Northern Day Out, 2015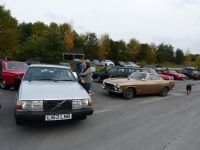 Rheged near Penrith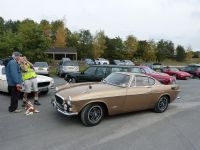 Volvo 1800E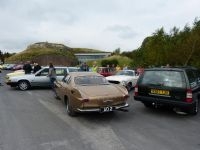 Kirkstone Inn
11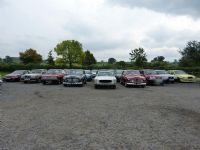 Volvo's as far as you can see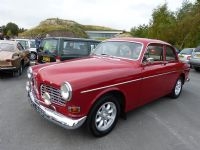 12
13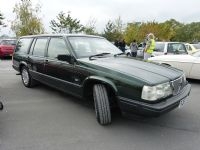 14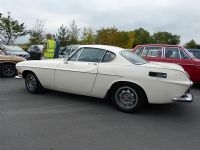 15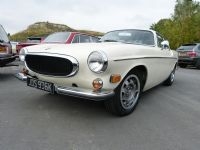 Northern Day Out, 2015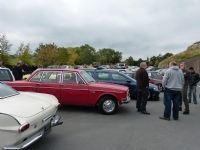 A full VOLVO car park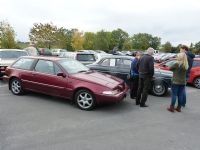 18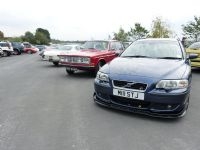 19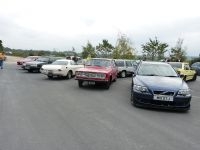 20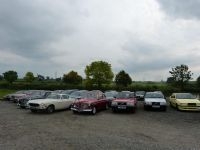 21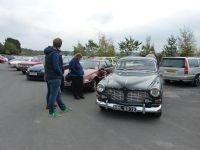 21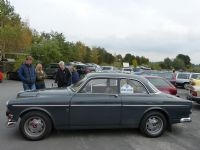 22
22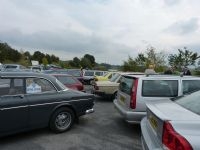 23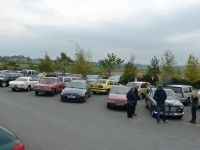 VEC & Volvo Tuning Club
Line Up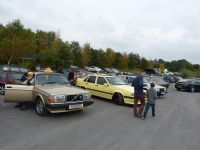 26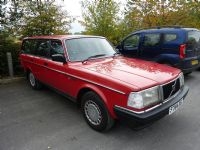 red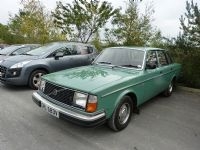 28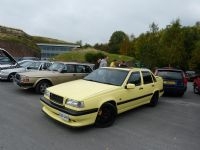 Volvo Tuning Club
Lazy Baby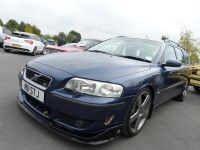 Volvo Tuning Club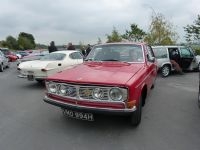 Volvo 144S - Dave & Heather Wilson
Lay-Bye on Shap Fell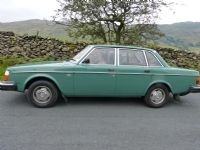 Lay-Bye on Shap Fell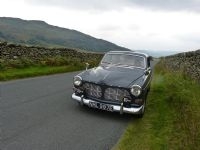 Lay-Bye on Shap Fell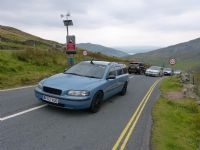 Shap Fell
Shap Fell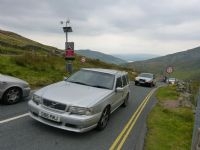 Shap Fell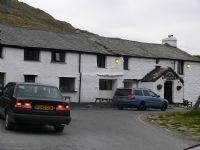 Kirkstone Inn - Northern Day Out