Bristol Classic Car Show 13th-14th June 2015
Bristol Classic Car Show 13th-14th June 2015
Back to adverts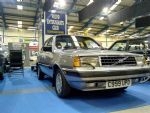 Having won 'Best Club Stand' at last year's Bristol Classic Car Show with our display 'Alice in Volvoland', the club this year was elevated to the featured 'Club of the Show' and moved from our usual position to a larger space in the main Showering Hall to present the best of our club cars display.
Being let down by a number of members who had promised to bring cars and help man our display, only later to have pulled out, organisation of this year's stand had been a real nightmare and something I would not want to happen again.
To fill the space, I ended up, having to once again take my 'original' TV Saint Car ST 1, which was not planned, to Shepton Mallet. I had decided last year to retire it from both future Bristol and NEC events, where it has had extensive exposure, unless requested by the organisers, and concentrate on displaying it at local and other national shows, where it had not yet been on a Club display.
My vehicle input for this show had always been to take just the Volvo 850 BTCC Race Estate, used in the 1994 British Touring Car Championship, when Volvo returned to motorsport with these iconic estates! This would have to be, because it has no engine (removed by TWR at the end of the race season), delivered to the event by Recovery Truck and this would mean I was free to deliver carpet tiles, tower, desk and other items required for our stand as usual, in my Transit van.
Chris Tye brought along his lovely metallic grey 1962 Jensen built P1800, a regular at Bristol Shows, as the red 1963, very early Volvo built P1800S he has been restoring, was not finished in time for the show, a real shame as it is going to be a real stunner!
Joining Chris and my cars were Edward Bostock with his unique, ultra low mileage, time warp 360GLE and friend Lee Duggan who came along to help. This was to be their first experience of displaying a car at a major event and building/manning the club stand. I hope you enjoyed the weekend and thanks.
The final display vehicles were Robert Hughes's very original everyday driver, 245 and Colin Hughes's 240 Pick-up, winner of 'Best Volvo Commercial', the previous week at the Club's Founder's Day, which was a late substitute, due to problems with his 480ES and 760 Lowrider which had been booked to come. Colin also brought along his Volvo designed recycled plastic bikes by Itera, which always cause great interest and also his recent acquisition the 'Volvo' trike.
Also on duty were stalwarts, 'Eric' who is often confused with Urn but has no connection and his companions 'Carrie' the water carrier and 'Water' sometimes known as H2O, who had the responsibility for looking after refreshments and hospitality on the stand. They are all now having a well earned cooling off period and rest until our next show
There was a lot of interest in all the club exhibits, with the 'Club Display Team' being kept busy. A number of new members were enrolled, which is always a bonus and also it was good to see a number of visiting Volvo's in the Show Classic Carpark, including a genuine Ruddspeed 120 which had been recently acquired by its owner and in need of lots of TLC, which he intends to do over the coming months, bringing the car back to original condition. We look forward to seeing more of the car in the future.
A busy weekend that was soon over, our thanks to Morton's new owners of the show for putting on the event, their support and also for Hog Roast etc plus entertainment put on for Exhibitors on the Saturday evening, which was much appreciated by all. Our next visit to Shepton Mallet will be for the Bristol Restoration Show in November, so why not come along and see us there.
Finally, thanks to all those who made our display possible, my particular thanks to Sean and Jim Skeet for once again transporting my cars to a show and also helping man the stand, Chris, Colin, Robert, Edward and Lee for their help building and manning the stand, in addition to bringing their cars for display, 'Eric', 'Walter' and 'Carrie' for looking after refreshments and all those who came along to the show. See you all next time. Kevin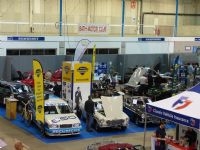 VEC stand - Bristol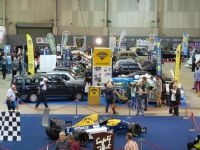 Bristol Classic Car Show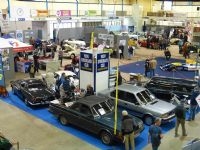 Volvo a plenty!
4
View from the balcony
1800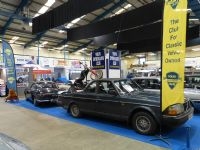 240 pickup on the stand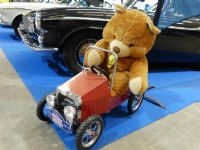 Teddy Volvo
1994 Ex BTCC Race Car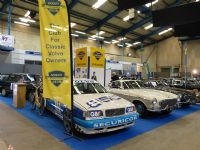 Volvo a plenty on our stand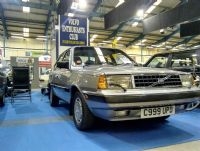 360 GLE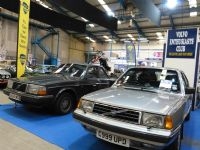 240 Pick-up & 360GLE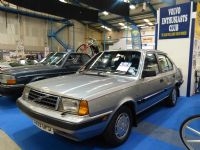 360 GLE of Edward Bostock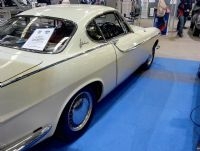 71 DXC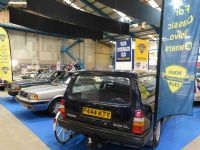 240DL Estate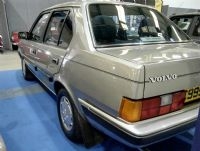 Ultra low mileage, time warp 360GLE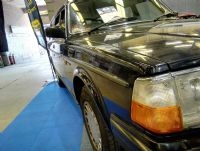 240DL Estate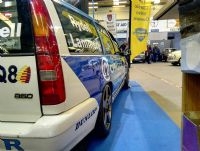 1994 Ex BTCC Race Car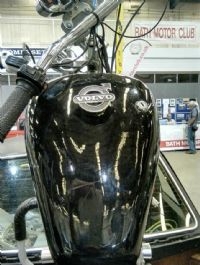 Volvo Trike - Colin Hughes
1992 Williams FW14B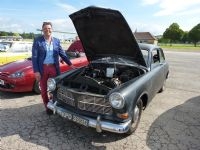 Rare Ruddspeed 120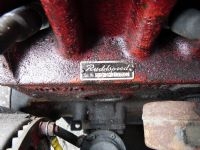 Ruddspeed engine mods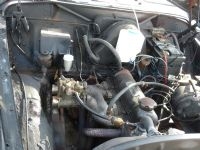 Ruddspeed engine with twin choke Weber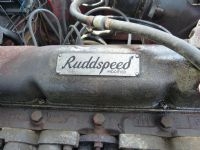 Original to be restored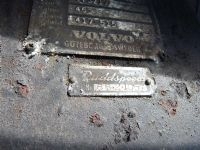 Authentic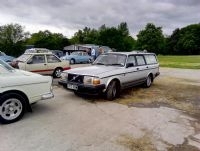 Visiting Volvo's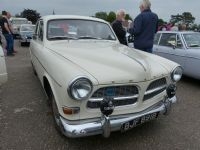 120 in car park
120 in car park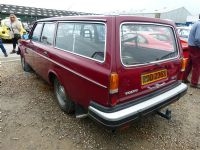 245DL Estate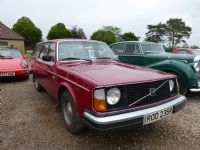 240DL Estate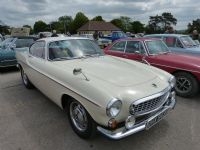 1800S in car park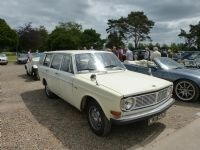 145 Estate
BRM F1 car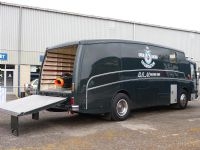 BRM in race transporter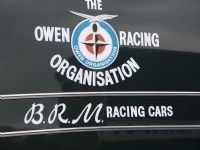 B. R. M.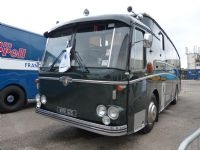 B. R. M. race transporter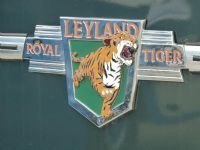 LEYLAND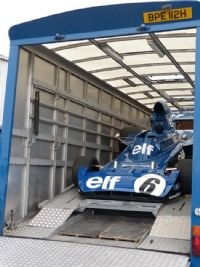 Tyrell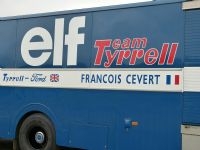 Team Tyrell transporter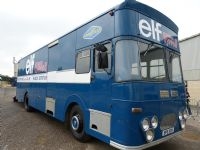 ELF sponsored Team Tyrell