PRACTICAL CLASSICS RESTORATION SHOW NEC 2015
AT THE SHOW
Back to adverts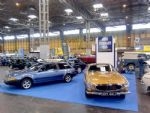 The second Practical Classics Restoration Show at the NEC over the weekend of March 28th and 29th was every bit as exciting as the first! The number of car clubs was said to have almost doubled and there were many more autojumblers than last year; there was also plenty for those not so keen on oily rags!
The VEC stand was filled to the brim with fantastic cars, centre stage of which was Kevin Price's 1967 1800 Estate car - believed to be a prototype for the later 1800ES - and which was displayed in "field-find" condition on the back of a trailer supposedly pulled by a 1974 Series III Land Rover (Jim and Sean Skeet). Practical Classics had used pictures of the 1800 Estate in their magazine promotion for the show and on their Facebook page, so interest was high amongst visitors.
A 1972 1800ES (Gillian and Tony Whitton) was also on the stand to enable visitors to see how the "concept" had developed and its once red paintwork had been freshly repainted in black; a very tidy car that had required very little bodywork fettling prior to paint, the interior was in great original condition with only the headlining needing replacement.

Roger Parish's beautiful Gold 1971 1800E was, as always, immaculately presented and Roger has said it will soon be off to auction - sad to think we may not see it again.
Colin Hughes provided his 240 Pick-up; one of his 480's; two of his Itera bikes (built by Volvo from recycled plastic) and a very novel trike he had picked up just that week!
Kevin had also taken along his Saint Car - which was immediately purloined by the organisers to pad out the "Ask the Experts" stand – as well as his PV Convertible, which was to be stripped down during the course of the show prior to a repaint.
Special mention must go to "Eric" who provided us with a constant stream of hot beverages, "Walter" for keeping "Eric" topped up and especially to all those who gave up their time to come and help on the stand – John Kemp, Debbie, Natasha and Courtney Skeet and Robert Hughes -without whom the rest of us would have struggled, thank you all.

As always there was great interest in our selection of cars and display team members were kept busy discussing the merits of each model, their values and spares availability amongst others. Interest in Club membership was also high and lots of new members were signed up over the weekend - we all take great pleasure in extending our new brethren a warm welcome to the Club, we hope they will be pleased with what they find in these pages, but most especially with the relaxed and welcoming atmosphere we aim to foster within the Club and we also look forward to seeing them at forthcoming events.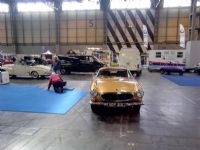 VEC building the stand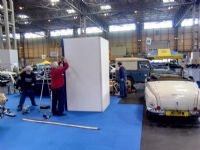 Building stand for Eric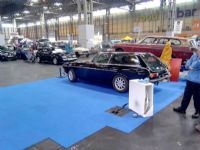 Building or chatting?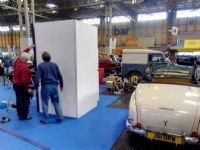 Nearly finished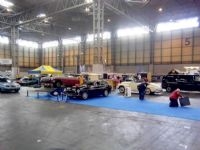 Cars arrived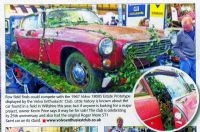 classiccar weeky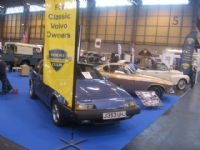 Colin's 480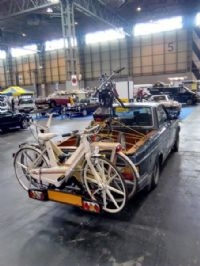 Conin;s bike collection & 240 pickup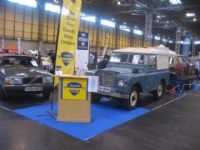 240 pickup & Land Rover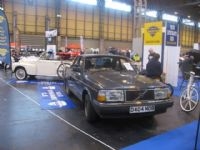 240 pickup on the stand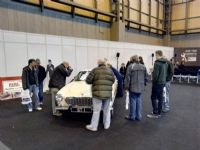 Courntey cleaning Saint car with crowd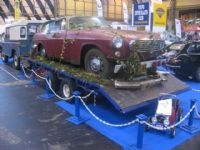 1800 estate prototype
Lost in a jungle?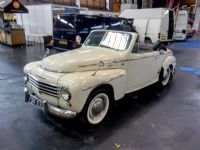 Kevin's rare 1952 PV445 Cabrio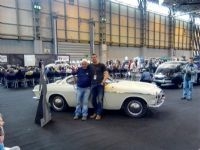 Kevin STI and Ant from TV show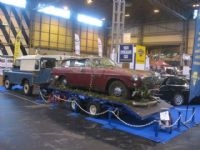 Sean's Land Rover & 1800S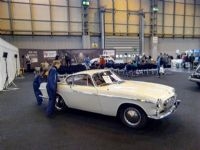 Natasha and Courtney clean ST 1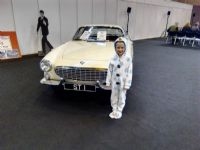 Olaf with ST1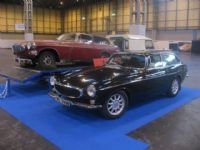 1800ES & prototype
Rear of 1800 prototype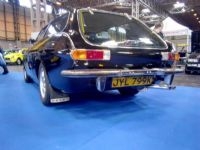 Rear of 1800ES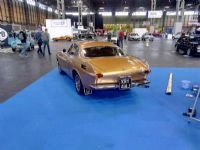 Roger Parish's beautiful 1800E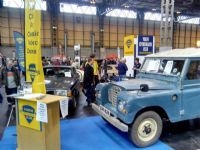 Sean Skeet's 1974 Land Rover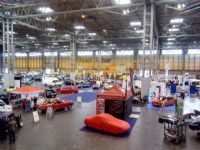 Stand Friday afternoon almost complete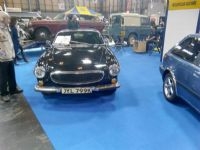 Tony & Gillian's 1971 1800ES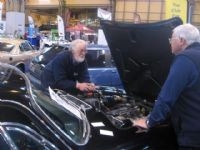 Tony & Roger work on the ES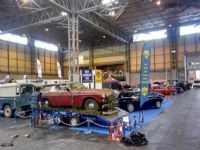 VEC stand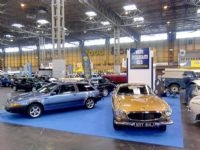 VEC club stand at PC show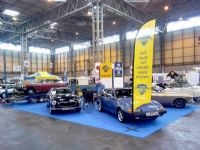 A great show of cars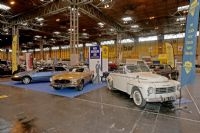 By R Dredge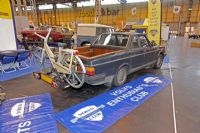 By R Dredge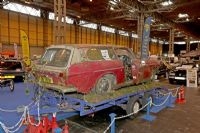 By R Dredge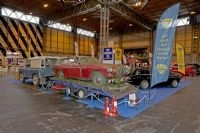 By R Dredge
By R Dredge
By R Dredge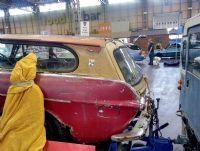 1800 estate prototype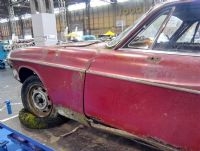 'As Found'
Any history?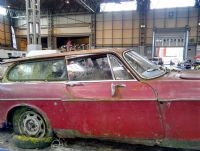 Needs more than a scrub!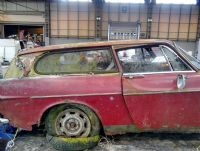 1800 estate prototype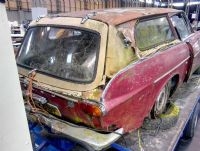 Very different to ES rear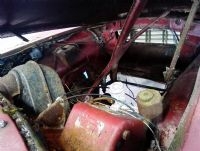 Under bonnet familiar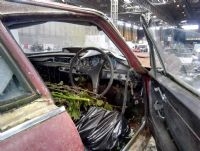 Interior complete...and some vegetation!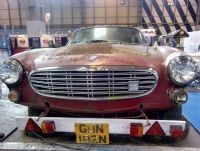 Standard from the front