Manchester Classic Car Show
VEC stand at Manchester Show
Back to adverts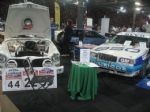 PRESS RELEASE:
The Volvo Enthusiasts Club at the Manchester Classic Car Show 2014

Volvo Goes Racing – and its an Estate as well!!! Kevin Price
Historically when thinking of Volvo and Volvo Owners, thoughts would go straight away to old men's ultra-safe boxy cars or large estates owned by antique dealers like TV's Lovejoy, with roof racks loaded with wardrobes, side boards etc;

20 years ago, yes its 20 years Volvo's image changed forever when the company returned to Motorsport in the form of the British Touring Car Championship (BTCC) and not with just any Volvo but an Estate!

The year 1994 saw Volvo with Drivers Rickard Rydell (who would in a later season Win the Championship in a Volvo S40) and Jan Lammers, embark on their first season with Team Volvo headed by the legend Tom Wilkinshaw and TWR Racing.

The Volvo Enthusiasts Club was pleased to exhibit, with the support of Andy Rouse, the Show Organiser, one of the 1994 BTCC 850 Racing Estates on their stand at the Manchester Classic Car Show to celebrate the 20th Birthday of Volvo's return to Motorsport.

Joining the Racing 850 was an example of one of Volvo's other motorsport successes the 120 Amazon. The exhibit being one of the cars used in the London-Sydney Rallies in 1993 and 2000 and also the London – Mexico in 1995. The car has recently been restored and was shown in its 1995 London – Mexico Rally decals etc.

Also on display were a collection of other Classic Volvo's including an ultra rare, only 6 survive worldwide, 1952 Volvo PV445 Convertible, a beautifully restored gold 1800E, an immaculate 120 Estate and a daily used Volvo 480ES all complimenting the theme of 'Welcome to Volvo by the Sea' which included a Punch & Judy Puppet Theatre, Picnic with deckchairs etc. More photographs to follow and full show report very soon.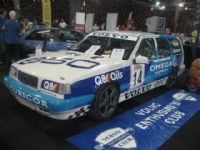 1994 BTCC 850 Racing Estate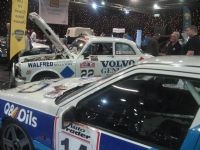 Drivers Rickard Rydell & Jan Lammers,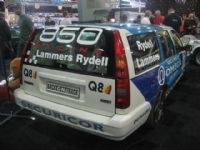 Tom Wilkinshaw and TWR Racing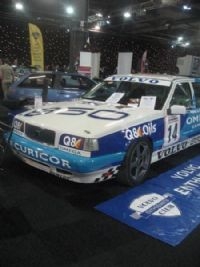 1994 BTCC 850 Racing Estate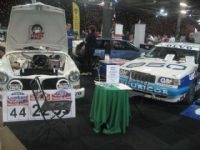 120 rally car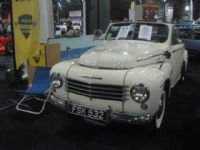 Rare 1952 Volvo PV445 Convertible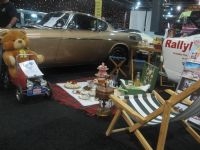 A beautifully restored gold 1800E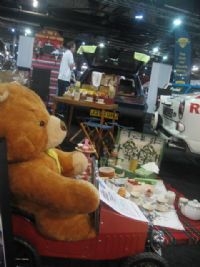 Welcome to Volvo by the Sea