Founders Day national gathering July
Bromsgrove Sunday 6th of July fine Volvos and fine weather!
Back to adverts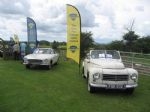 VOLVO ENTHUSIASTS CLUB 'FOUNDERS DAY' 2014 - Celebrating the Club's 25th Birthday
To celebrate the Volvo Enthusiasts Club 25th Birthday, the Club's Founder and current Hon President, Kevin Price, organised a 'Founders Day' for all Volvo owners and enthusiasts at the Jinney Ring Craft Centre, near Bromsgrove in Worcestershire.
The venue was perfect for the event with the Club taking space on the lawn with the back drop of the Malvern Hills in the distance.
Members, friends and Volvo owners arrived from 11am and were greeted with a gift of a Limited Edition Commemorative 25 year Birthday mug and event Rally plate.
Attendance at the event was excellent with a cross section of all the models the club covers, from very rare (only 6 survive according to Volvo Sweden) 1952 PV 445 Convertible to a 2000 Volvo V70. Cars attending also included a Volvo 850 BTCC Racing Estate, a 240 pick-up, lots of 1800's and 120's, plus a pair of now very rare 360's.
Voting for 'Best Car' etc as always was undertaken by attending Members, with awards being Sponsored by Cherished Vehicle Insurance, who have recently tailored an insurance scheme specifically with benefits for Volvo Enthusiasts Club Members.
Best Car voted by attending Members, was awarded to John Kemp's beautiful 1968 Volvo 131. John was one of the Founder Members of the VEC back in October 1989, when the club started with just 5O members, so a worthy winner.
Full results voted by attending Members as follows:
Best Car: John Kemp - 1968 Volvo 131
R/U Best Car: Andy Panayi – 1965 Volvo 1800S
Best PV: Kevin Price – 1952 Volvo PV445
Best 120: Chris Ford – 1968 Volvo 121 R/U Lynne Marshall – 1965 Volvo 122S
Best 1800: Andy Panayi – 1965 Volvo 1800S R/U 1963 Volvo P1800 Reg No: AFM 235A
Best 200/140: Simon King – 1971 Volvo 144GL R/U Peter Yapp - 1998 Volvo 245 Torslander
Best 700/900/850: David Lance – 1990 Volvo 760 Turbo Diesel Estate
R/U Daniel Hammel – Volvo 850 BTCC Racing Estate Replica
Best 300/480: Edward Bostock – 1986 Volvo 360 R/U Edward Bostock - 1985 Volvo 360
Best Restoration 2014; Andy Panayi – 1965 Volvo 1800s
Best Engine Bay: John Kemp – 1968 Volvo 131
Best Modern Volvo (Under 15 years old) Des Rameaux – 2000 Volvo V70
Furthest Distance travelled to the event: Des Rameaux - Volvo V70
John Kemp receives Best car Trophies from Graeme Hamilton of Cherished Vehicle Insurance (Sponsors) see more in gallery images below.

Following the success of this years 'Founders Day' and National Gathering next year the International Gathering will take place on first Sunday in June the 7th, 2015 at Hartlebury Castle ALL Volvo owners, enthusiasts and friends welcome .
For this and further information on the News page or contact kevinprice.vec@btinternet.com
Our Thanks to Cherished Vehicle Insurance for Sponsorship of the Trophies & Jinney Ring
More Photographs available contact: Kevin Price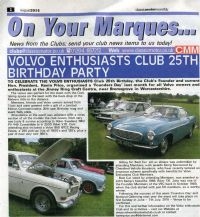 Classic Motor Monthly article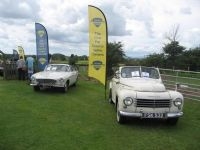 Greeting the public ST1 & PV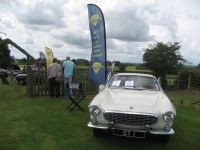 Public entrance to members meet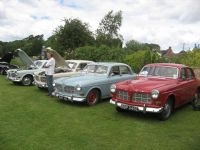 Bromsgrove 6th July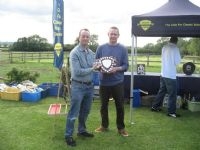 Best 120 - Chris Ford 1968 Volvo 121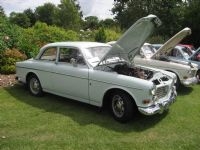 Best 120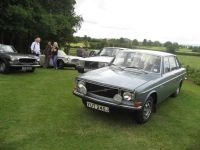 Best 140 - 144GL 1071
Best 140, 200 Simon King 1971 144GL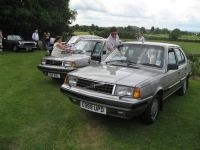 Best 300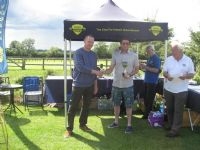 Best 300/400 Edward Bostock 1986 360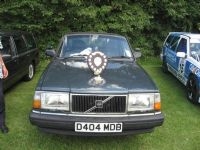 Best 700 900 850 - 760 Turbo Diesel Est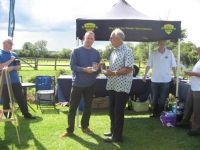 Best 760 Turbo Diesel Est David Lance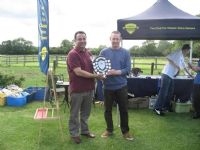 Best 1800 - Andy Panayi 1965 1800S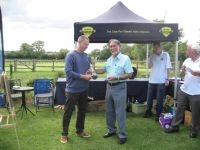 BEST car trophy John Kemp's 131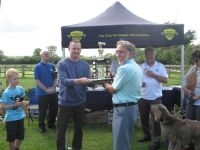 Best Engine Bay John Kemp Volvo 131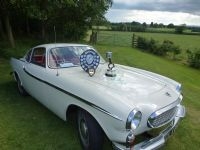 Runner up Best Car 2014 - Best 1800 Best Restoration - Andy Panayi
Best commercial - Robert Hughes 1987 Volvo 244 Pick-up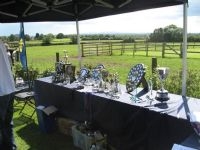 Trophies sponsored by Cherished Vehicle Insurance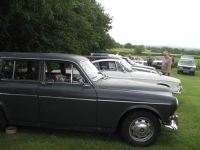 well attended with member cars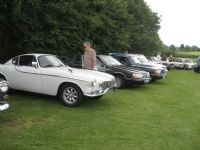 A fine day out in a Volvo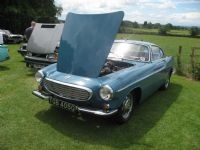 1800S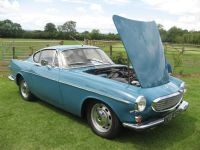 1800S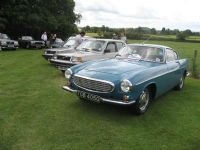 Volvo 1800S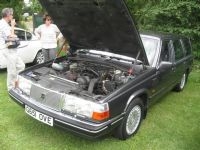 Volvo 760 turbo diesel estate 1990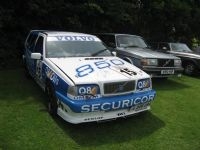 Volvo 850 BTCC Racing Estate Replica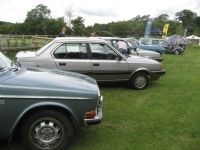 300 series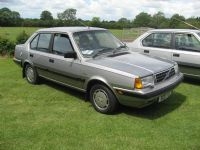 Volvo 360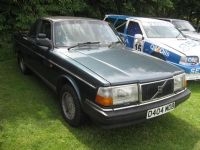 Volvo 244 Pick-up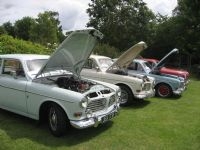 120's Bonnets up!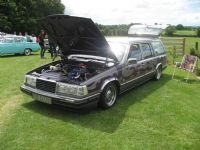 VOL VO LO Customised 760 Lowrider - Colin Hughes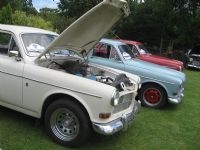 Best 120 - Chris Ford 1968 Volvo 121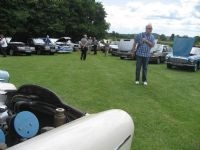 1968 Volvo 121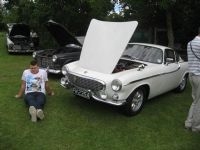 P1800 with minilites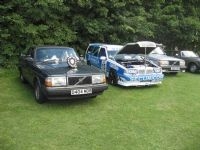 Best commercial - Robert Hughes 1987 Volvo 244 Pick-up & BTCC replica
Yes 120 estates do not retire.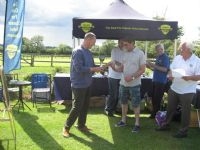 Trophies sponsored by sponsors Cherished Vehicle Insurance thank you.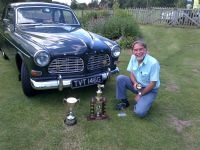 John Kemp Volvo 131 1968 winner Best car & Best engine day a terrific result for a very fine example.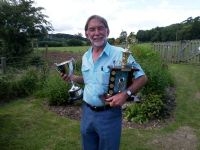 John with his haul for Winner of 'Best Car' and 'Best Engine Bay' at Founder's Day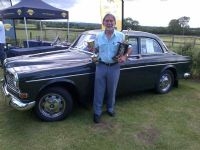 A grand day out for 'TVT 146G'