Bristol Rock & Roll Show February 2014
Back to adverts
Footman James Great Western Autojumble & Rock & Roll Years Classic Car show
Volvo Enthusiasts Club win 'Best Club Stand'
In previous years the Volvo Enthusiasts Club has supported this event by taking a space in the autojumble to promote membership of the club and its activities.
This year we were asked by the organisers if we would like to take a Club Stand following the theme of Rock & Roll Years with cars from the 50's, 60's, 70's and in our case the 80's and to accompany the cars there would be live music
Our display featured 3 Volvo,s, Kevin, our Founders very rare, with only 6 serving worldwide according to Volvo Sweden, PV445 Convertible, Chris Tye's very nice Jensen built P1800 and Colin Hughes, our Principle Club Contact's Volvo 760 Lowrider Estate.
Forming the backdrop of the display was an American Drive-in painted by Kevin some years ago while teaching in Cornwall and was taken he told us from the opening sequence of the Rock & Roll film American Graffiti. Standing back from the Stand it was very realistic with the cars parked in front.
In addition to the Live Music, Colin entertained the visitor to the stand with his Lowrider, performing a variety of movements to the onboard music. The car really is a credit to Colin and always draws a crowd.
This really was an excellent Show, with lots of visitors and interest in the Club. Thanks to those members who helped man the stand and a special thanks to Barrie Sutcliffe who came all the way from Huddersfield to help.
Our hard work was in the end rewarded by the organisers, who awarded us Best Club Stand. Many thanks to them. Our next visit to shepton Mallet will be for the Bristol Classic Car Show, the venues major event. So why not come along and support us. A date for the Diary – 35th Bristol Classic Car Show, 14th -15th June 2014 . www.bccsl.co.uk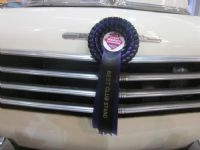 Winners! BEST club stand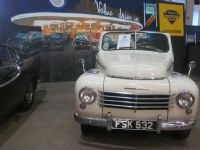 1800 & rare 445 convertible
Rock n Roller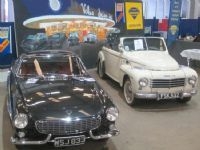 Jensen P1800 & 445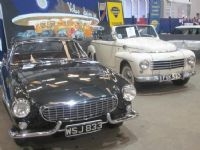 Bristol February 2014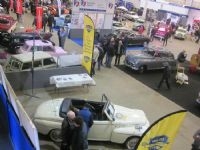 Best club stand
Chris Tyes 1800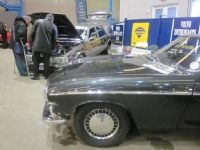 Club stand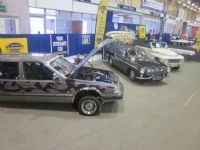 Club stand Rock n Roll show
760 Lowrider - Colin Hughes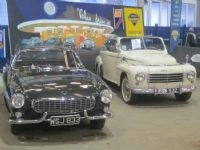 Front cover of magazine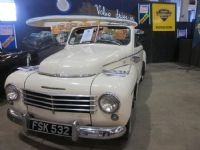 Kevin Price 445 convertible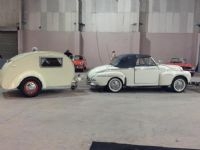 PV 445 with caravan - unique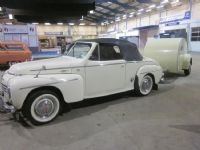 PV 445 with caravan - unique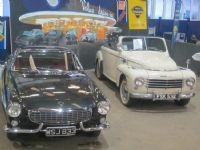 'Volvo drive in'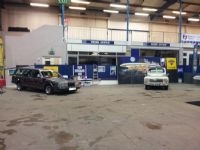 building the stand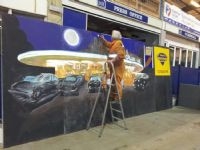 Building the stand - hand painting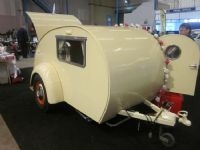 Caravan at the show
caravan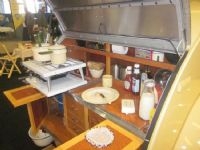 interior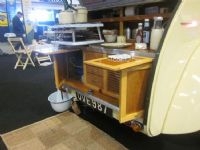 interior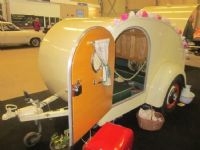 caravan
caravan interior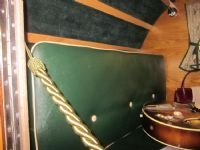 interior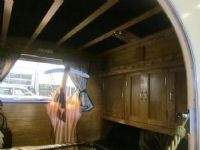 caravan interior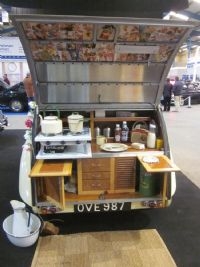 A lot of interest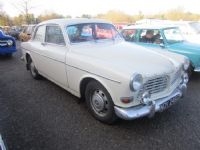 132 1972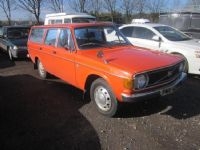 145 1973
480 Celebration No. 202 1995
1800S 1967