Volvo 2.3 T5 turbo
Volvo 2.3 T5 turbo
Back to adverts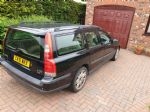 Car is a 2002 2.3 T5 turbo 250bhp, black with lots of extras. Heated elec cream/beige leather seats, spoiler, 7 seat factory conversion in boot, factory sun blinds (couple of hooks broken but mechanisms all fine), Only 1 previous owner (me being 2nd)..
Has service book stamped up to 2015 (120k miles) then all you can see in receipts and more… 2 keys etc etc
Car starts and drives, clutch and gear box strong but has a knock from engine have been told bottom end and I do not have the money to fix.

It sailed through last MOT march 2018.. Too good to scrap really as if new engine fitted would be a fantastic T5. I actually had a replacement engine fitted 2 years ago but bad luck it has let me down after around 20K (replacement engine had 80K ish)...

These Volvos are now getting hard to find in this condition.. In fact I don't think I have seen one of this year this good on the road (took me 12 months to source the exact one I wanted, colour, seats, spec etc)

2 tires are good 2 need replacing, alloys need refurb but no buckles, front n/s fog light lens cracked but other than a few very small almost unnoticeable car park dings the bodywork is in very good condition for age, no rust (this is a black car so shows ever little imperfection, polished up it's very nice for its age)

Driver seat stitching has come away at the seam but no tears in leather anywhere. I would say interior is in very good condition also. Warning message saying alarm system needs a service?? and message to say bulb needs replacing (which I have) other than that no warning lights showing...

Coolant warning light comes on after 3 – 4 hundred miles then needs topping up with about 1/5 litre so there is a slight water leak somewhere….

The stereo and all speakers work great apart from one thing an intermittent issue with the button highlights, it will illuminate or not depending on how it feels or if you hit a bump, this is the same with the volume on the steering wheel but they do this in conjunction so I'm guessing a dry joint somewhere.
Also has a Tracker fitted.

I don't think I've missed anything and I have tried to be as honest as possible. Apart from the bottom end (which hasn't been 100% confirmed just what I was told) all issues are minor and just need someone with a bit of Volvo understanding to sort, You can see by the previous MOT there are no real issues with the car……………………….. Also open to a trade?
phil.goryl@gmail.com 07909903180 Phil
2.3 T5 turbo 250bhp
7 seats
T5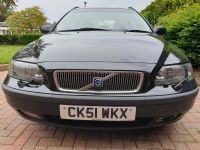 V70 T5 2002
great interior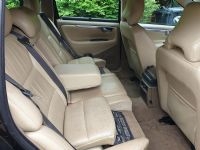 7 seats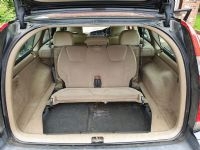 V70 T5 2002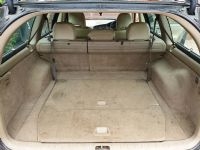 2.3 T5 turbo 250bhp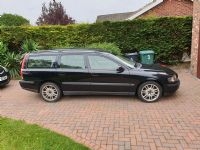 250bhp
FSH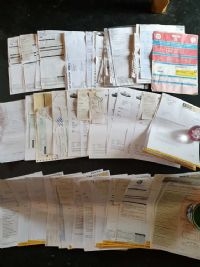 Lots of history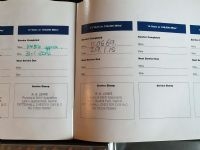 paperwork & 2 keys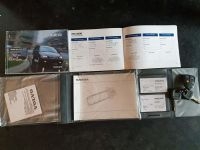 2002 2.3 T5 turbo 250bhp