1963 P1800
1963 P1800 Jensen mocel
Back to adverts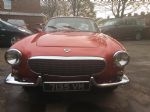 1963 P1800 Rare Jensen model This car was purchased in 2005 as a restoration project which was completed over the next couple of years, this included both body work and mechanics being brought to an everyday use standard, essentials working and safe! Since 2015 I have spent in excess of £15,000 to make the car very presentable with new leather upholstery and very tidy under the bonnet. It is not a concourse car but I use it most days in the summer and dry store in the winter.
I had a recent valuation from the club of £28,000 stating that there are only approximately 25 of these cars on the road in the U.K.
Asking price £20,000 o.v.n.o. The car is in West Yorkshire, you can contact me on 07872824742 Chris Pell.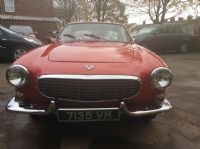 P1800 1963